Share a Favorite Memory
View Memorial Program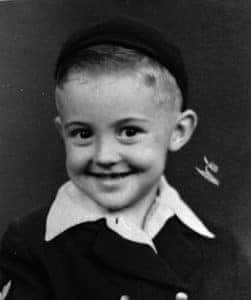 Bob was born September 15, 1942 in Salt Lake City to Kendall Day and Marjorie Marie Heiner Garff. He graduated from East High, received a BS in accounting and an MBA from the University of Utah. The most important day of his life was April 9, 1965 when he married his sweetheart, Katharine (Kathi) Bagley, in the Salt Lake Temple. For nearly 55 years she has been the wind in his sails.
Bob lived a remarkably full life: a life nearly impossible to summarize in a few words. After working side-by-side with his father for many years, it was natural for Bob to succeed Ken as CEO of the Ken Garff Automotive Group. In time, Bob dramatically increased the size and breadth of the company nearly ten-fold until it became the 2nd largest privately-held auto group in the nation. He continued to work as Chairman of the Board for the organization until his death.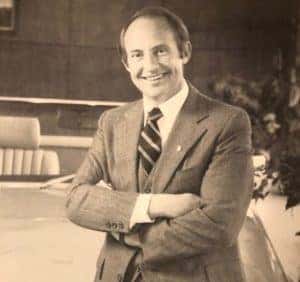 Bob embraced and grew the Garff family legacy of giving back to the community in both public and private ways. He and Kathi were very committed to education, founding the Keys to Success program and the Success in Education Foundation to inspire Utah students K-12. Bob gladly supported his alma mater, the University of Utah, helping fund a new executive education building for the David Eccles School of Business, and the upcoming Ken Garff Performance Zone at Rice-Eccles Stadium.
Bob held multiple community positions, including Chairman of the Board of Trustees of the Salt Lake Organizing Committee for the remarkably successful 2002 Olympic Games. He also served a term as Speaker of the House of Representatives for the State of Utah, Chairman of the Salt Lake Area Chamber of Commerce, and Chairman of the Board for the Deseret Book Company. His contributions and service on many boards large and small for various other civic, professional and non-profits were freely given and genuinely appreciated.
His work in business and the community also earned him multiple honors from such distinguished groups as the American International Automobile Association, BYU Management Society, and University of Utah.
As a dedicated, lifelong member of The Church of Jesus Christ of Latter-day Saints, Bob served as a missionary in the England London Mission, Bishop, Stake President, President of the England Coventry Mission, Area Seventy, and President of the Bountiful Temple.
Bob genuinely loved people. From across a room he would double tap his fist on his heart and then point to the person he wanted to reach. It was as if he were saying, "I believe in you!" or, "I love you!" or, "From my heart to yours!" He made everyone feel important, especially his family. He was humble, self-effacing, and meek to the core.
He often referred to himself as, "Old Bob," a name affectionately given him by an African tribal chief. He was authentically the same man inside and out. His leadership style of being an unconventional listener even led to a famous tagline. True to his values, Bob freely and abundantly gave the credit to others while taking none for himself.
Above all, Bob loved his family. He consistently made time for his wife and children and, later in life, for his grandchildren and great-grandchildren, whom he adored. Being in the outdoors was special to Bob; he spent time hunting, fishing and horseback riding with his family, as he had done years before with his father. He showed them what it meant to "ride for the brand," and inspired them to dare boldly, to dream big, and to make real the impossible.
For now, we bid our hero adieu, knowing his spirit will live on in each of us.
Bob is survived by his wife Katharine Bagley Garff, their five children, Jennifer Elaine Garff (Richard L. Jr.) Folkerson, John Kendall (Amy Anderson) Garff, Melissa Garff (Craig B.) Ballard, Matthew Bagley (Nicole Robinson) Garff, Mary Frances Garff (Marc K.) Menlove, their twenty-one grandchildren, and two great-grandchildren, as well as his brother Kendall Gary Garff (Linda), and sister Marjorie Jane Garff (Christer) Whitworth, of Salt Lake City. After Bob's mother passed away, Ken married Betty June Grames Morgan. Bob's surviving stepsiblings include: Nicolas G (Louise) Morgan; (Darlyne) Morgan; Claudia Jean (Ford G.) Scalley; David T. (Melanie) Morgan, all of Salt Lake City; and Richard S. (Maria) Morgan of San Antonio, TX. Preceded in death by Stephen G. Morgan.